Sand art from a cargo bike
Sand art is beautiful, magical, amazing. People are on the edge of their seats. What is being drawn? Beautiful music plays in the background and the drawings tell a story.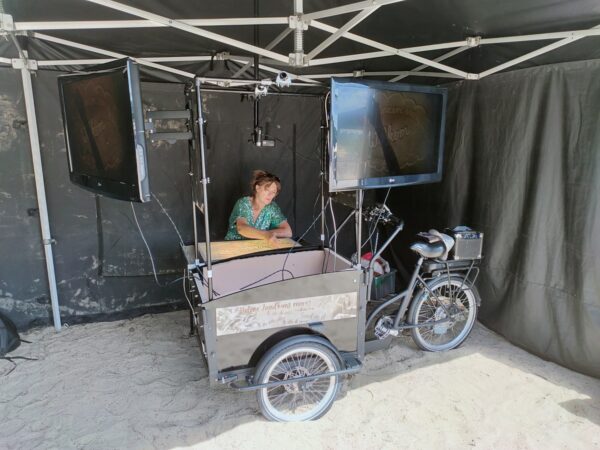 For outdoor performances we have a mobile sand art cargo bike. This cargo bike is very suitable for parties, festivals, weddings and company presentations.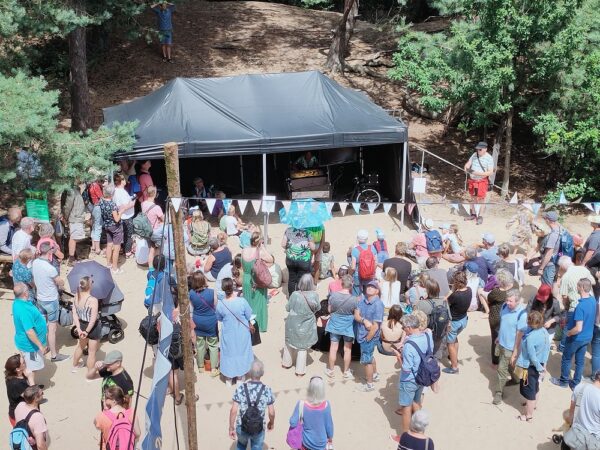 You can hire us to make your party extra festive! The cargo bike is suitable for shows up to a maximum of 100 people per performance and shade or twilight is needed to show the drawings to their best advantage. Please contact us by email for further information